A Connected, Integrated Approach for Lithium Ion Battery Manufacturing
Due to today's evolving energy requirements, the Lithium-ion battery (LiB) manufacturing industry is expanding rapidly around the world. Market growth has been driven by the proliferation of hybrid and electric vehicles (EVs), as well as the advent of distributed energy storage solutions. LIB manufacturers need to bring new battery solutions to market with the utmost confidence. As such, it is critical for them to develop and implement cost-effective, efficient and safe manufacturing processes while ensuring the highest level of product quality. These objectives can be achieved through the implementation of advanced measurement and control technology.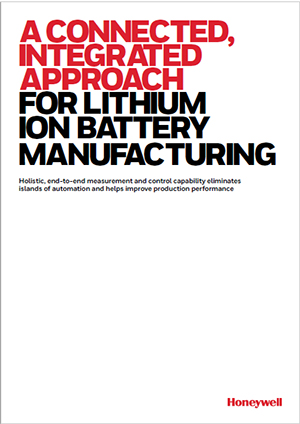 ---
Click 'Sign in' above to use your Design News Direct Profile information. Don't have a Design News Direct Profile?
Register Now
.