The NPK 03 gas pump from KNF – High pressure performance in a compact size
The latest KNF micro swing piston gas pump NPK 03 generates high operating pressure with low noise and minimal vibration.
---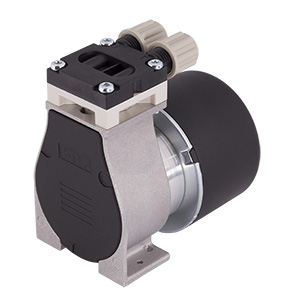 The NPK 03 features high operating pressures to 80 psig, with up to 3 L/min free flow and vacuum to 22.5 in. Hg vacuum. All this in a compact size (as small as 54mm x 72mm) with low vibration/noise and speed control via optional brushless DC motor.
This pump is ideal for a applications as diverse as nebulizers, point-of-care diagnostic devices, DNA/RNA isolation instruments, pressure-over-liquid lab-on-a-chip, printer pulsation dampers, coffee machines and milk foamers, and other applications with demand for high pressure within limited installations space.
Custom configurations and performance modifications are available through engineer-to-engineer consultation.
Learn more at www.knfusa.com/NPK03
Published by KNF Neuberger Inc. on Aug 14, 2018