Dual Input Gearbox Provides Dual Output Speed Solution
There are a lot of processes that require continuous, smooth running variable speed. However, sometimes the range of the fast speed and the slow speed are just too far apart to be effectively handled by an inverter or efficiently by a servo. But that's no problem for our speed correction drive.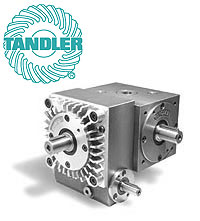 ---
Click 'Sign in' above to use your Design News Direct Profile information. Don't have a Design News Direct Profile?
Register Now
.