Wilco Molding, Inc.
Company Profile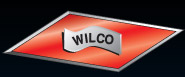 Nobody else does it like Wilco - from start to finish in plastic injection molding, machining and automation solutions

We offer ISO class 8 clean rooms for both molding and assembly along with everything from tooling, automation, engineering, prototyping, and final assembly.
Wilco Molding, Inc.
T: 314-872-9252
F: 314-872-3017
Address
2435 Rock Island Blvd.
Maryland Heights, MO
63043
United States
View map
Wilco Molding, Inc.
T: 314-872-9252
F: 314-872-3017
Address
2435 Rock Island Blvd.
Maryland Heights, MO
63043
United States
View map