Tropical Stencil Inc.
Company Profile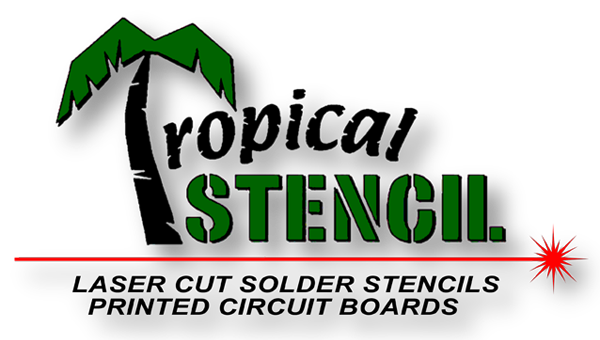 Tropical Stencil is dedicated to providing the highest quality Laser Cut Stencils; with our rapid response, you will have your Stencil delivered on-time.

Let Tropical Stencil be your source for your Printed Circuit Board requirements. We have been providing our customers with the PCB's and Stencils for over 15+ years and we can provide quick turn prototypes, as well as support all of your production requirements.
Tropical Stencil Inc.
T: 561-745-7769
F: 561-746-0497
Address
1530 Cypress Dr.
Suite E
Jupiter, FL
33469
United States
View map
Tropical Stencil Inc.
T: 561-745-7769
F: 561-746-0497
Address
1530 Cypress Dr.
Suite E
Jupiter, FL
33469
United States
View map