Tolomatic integrated servo motor and drive now with PROFINET Industrial Ethernet easily automates simple axis of motion
Space-saving integrated design, optimized for linear or rotary setup, includes built-in configurations for all of Tolomatic's electric actuators and creates linear motion quickly and easily in the required linear units.
---
The Tolomatic ACSI integrated servo/motor/controller is now available with PROFINET Industrial Ethernet protocol, allowing engineers to design easy-to-use and cost-effective electric actuator solutions for single-axis applications. The integrated package is ideal for replacing pneumatic cylinders and automating any simple axis of motion with Siemens or other PROFINET enabled PLCs.
With built-in configurations for Tolomatic electric actuators, the ACSI integrated controller automatically configures the motor, actuator, safety limits and other key settings inside the controller for quick and seamless integration. The PROFINET protocol is in addition to Tolomatic's existing EtherNet/IP and Modbus-TCP options for the ACSI.
PROFINET is the standard for industrial networking in automation. It connects devices, systems and cells, facilitating faster, safer, less costly and higher quality manufacturing. It easily integrates existing systems and equipment while bringing the richness of Ethernet down to the factory floor, according to the organization's website.
"Adding the PROFINET protocol to the existing EtherNet/IP and Modbus-TCP options for the ACSI controller gives OEMs flexibility with multiple PLC vendors while being able to standardize on a single mechanical / actuator design," said Aaron Dietrich, director of marketing,Tolomatic, Inc. "Plus, the performance range combined with IP65 rating makes the ACSI a great fit for many applications where the OEM can take advantage of the protocol and control flexibility."
As an integrated servo motor and drive, the ACSI creates a space-saving design. The integrated package does not require space in a control cabinet, making it ideal for machine retrofits and also for displacing pneumatic cylinder applications. Available in both linear setup and rotary setup, the ACSI is easily configured to the desired user units.
Certified by PI North America (PROFINET governing organization) to PROFINET v2.33 standards, the ACSI controller can be implemented on RT (Real Time) networks as an I/O device. Available GSDML file and an archive of data blocks and function blocks for use with the latest Siemens PLC's eases setup and allows for ultra-fast deployment into PROFINET control systems.
Available in two sizes (NEMA 23 and 34), with peak torques up to 1.35 N-m (12 in-lbs), the ACSI features standard M12 connectors, an IP65 rating, dual Ethernet ports with LED indicators for easy troubleshooting and a USB microprogramming port. All models of ACSI come equipped with 24 Vdc digital I/O (4 in / 2 out) and 0-10 Vdc / 4-20ma analog I/O (1 in / 1 out) for distributed sensors and logic to expand the network. The dual Ethernet ports with integrated managed switch allow many axes of ACSI to be daisy-chained without affecting network performance.
Tolomatic will mount the ACSI to the actuator of choice, configure it, test it and ship it to the customer under one part number, saving time with purchasing multiple part numbers and also creating one point of responsibility for application support.
About Tolomatic
For more than 60 years, Tolomatic has been a leading supplier of electric linear actuators, pneumatic actuators, and power transmission products for factory automation. Its extensive product line also includes servo-driven high-thrust actuators, servo and stepper motors, stepper drives and configured linear-motion systems. Tolomatic's electric linear and pneumatic actuators are used in a variety of industries, including the packaging, material handling, medical, food processing, automotive, semiconductor and general automation industries. For more information about Tolomatic's IMA integrated motor-actuator with food-grade white epoxy coating for food and beverage applications, contact Tolomatic, 3800 County Road 116, Hamel, Minn. Phone: 763-478-8000 or 1-800-328-2174. Website: www.tolomatic.com.
Published by Tolomatic Inc. on Aug 09, 2017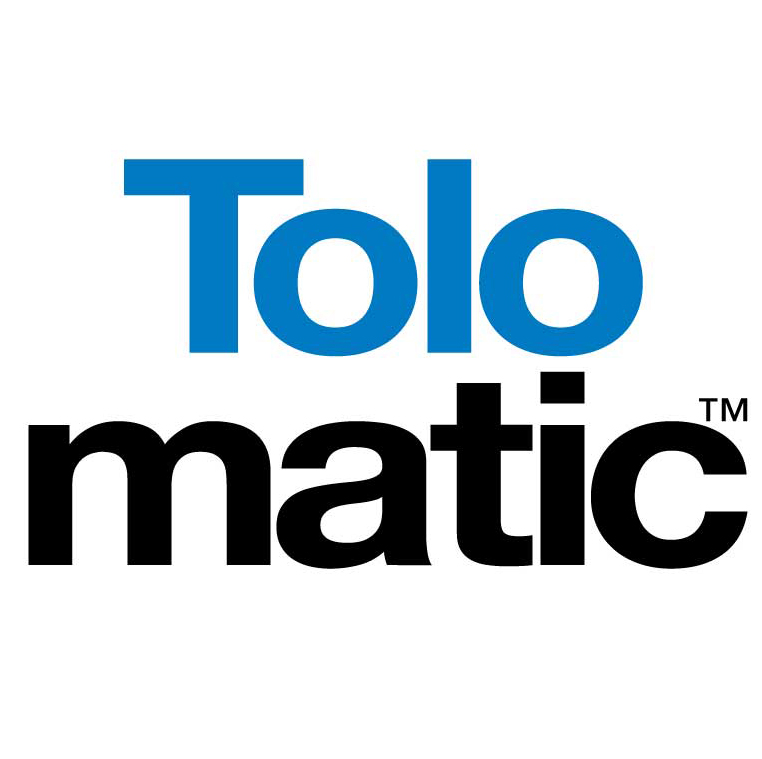 T (800) 328-2174
(763) 478-8000
F: (763) 478-4309
Address
3800 County Road 116
Hamel, MN
55340
United States
View map
T (800) 328-2174
(763) 478-8000
F: (763) 478-4309
Address
3800 County Road 116
Hamel, MN
55340
United States
View map