Strong community for worldwide machinery safety
Pilz launches international online community for CMSE®-Certified Machinery Safety Experts!
---
Since 2013, the automation and safety company, Pilz, has been working with TÜV Nord to offer the CMSE®-Certified Machinery Safety Expert qualification. More than 1,800 experts in over 40 countries have passed the corresponding examination. Now they can all use www.cmse.com to network, with access to exclusive, practical content.

The CMSE® Community is a global community of machinery safety experts. In a private area on www.cmse.com members have access to the latest news with relevant, specialist, innovative articles, written and edited by Pilz experts.

Exclusive downloads with white papers, information on the international legal situation, the position of the standards and technical documentation complete the range of information on offer. In subject-oriented forums members can exchange views, post questions and share their experiences.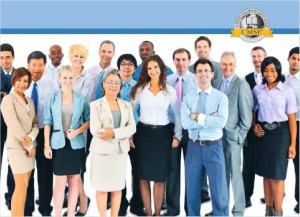 "Machinery safety is a global challenge, which can best be resolved together. With the CMSE® Community, Pilz is creating the very first platform for international exchange among machinery safety practitioners. It's a place in which all worldwide advocates for workplace safety...
"Machinery safety is a global challenge, which can best be resolved together. With the CMSE® Community, Pilz is creating the very first platform for international exchange among machinery safety practitioners. It's a place in which all worldwide advocates for workplace safety can network", explains Jaime Alonso, Technical Director of Pilz International Services Group.

Each CMSE® is automatically granted free access to the community. For those without a CMSE® qualification, information on how to gain certification can be found at www.cmse.com.

For information on training classes in the United States and Canada, please visit www.pilz.com/en-US/services/trainings/seminars

About Pilz
Pilz is an innovative automation technology company operating internationally. Pilz uses its solutions to create safety for man, machine and the environment. In addition to the head office in Ostfildern near Stuttgart, Germany, the family business is represented with over 2,000 employees in 32 subsidiaries and branches on all continents.

The company's products include sensor technology, electronic monitoring relays, safety relays, configurable and programmable control systems, automation solutions with motion control, systems for industrial communication as well as visualization solutions and operator terminals.

Pilz solutions can be used in all areas of mechanical engineering, including the packaging and automotive industry, plus the railway technology, press and wind energy sector. These solutions ensure that baggage handling systems run safely at airports and roller coasters travel safely; they also guarantee fire protection and energy supply in buildings.

Pilz also provides a comprehensive range of services worldwide, including safety advice, engineering, product training and seminars on the subject of machinery safety. For more information, please visit www.pilz.us.

For more information, contact:
Felicia Caponi, Marketing Manager
Pilz Automation Safety, L.P.
Phone: +1 (734) 392-0211
[email protected]
Published by Pilz Automation Safety L.P on Jul 12, 2016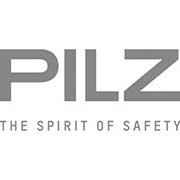 T: 734-354-0272
F: 734-354-3355
Address
7150 Commerce Boulevard
Canton, MI
48187
United States
View map
T: 734-354-0272
F: 734-354-3355
Address
7150 Commerce Boulevard
Canton, MI
48187
United States
View map