New CNC Dealer Locator on Mitsubishi Electric Automation Website Provides Convenience for the Machine Tool Industry
---
Mitsubishi Electric Automation has added a new feature on its website to make it easier for end users and others in the machine tool industry to locate OEMs and dealers who offer CNC machine tools that use Mitsubishi Electric controls. Through the new CNC Dealer Locator, customers can easily find dealers or OEMs by location or by OEM or dealer name.
"The CNC Dealer Locator is a convenient way for our customers to search for CNC machine tools with Mitsubishi Electric controls," said for Justin Kueker, business development manager for Mitsubishi Electric Automation, Inc. "In the past, they'd have to do the research on their own either through Internet searches or by making phone calls to OEMs and dealers. This new locator saves them time."
Kueker said that customers seek out CNC machines with Mitsubishi Electric controls because of their superior performance. "Our next generation CNC controller, for example, provides a CNC-dedicated CPU that increases the speed of the control to provide higher throughput for complicated machining applications." Once identified on the CNC Dealer Locator, the dealer or OEM can help the customer find the right CNC machine for their needs. The CNC Dealer Locator can be found at https://us.mitsubishielectric.com/fa/en/support/resources/dealer-locator.
Additional information on the comprehensive line of factory automation products and solutions from Mitsubishi Electric Automation is available at https://us.mitsubishielectric.com/fa/en.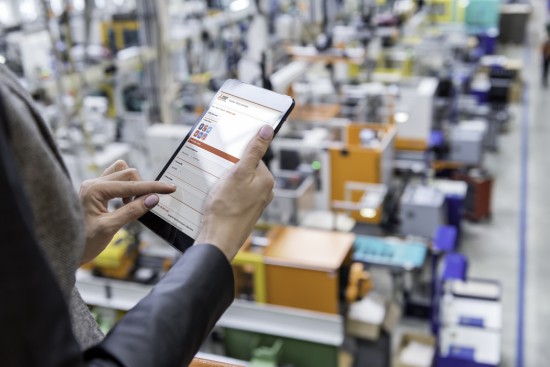 About Mitsubishi Electric Automation, Inc.
Headquartered in Vernon Hills, Ill., Mitsubishi Electric Automation, Inc., offers a wide range of factory automation products, solutions, training and support services for the industrial and commercial sectors. A U.S. affiliate company of Mitsubishi Electric Corporation, Mitsubishi Electric Automation represents more than 75 years' experience in the automation industry. A broad product portfolio includes programmable automation controllers (PAC), programmable logic controllers (PLC), human machine interfaces (HMI), variable frequency drives (VFD), servo amplifiers and motors, control software, computerized numerical controllers (CNC), motion controllers, robots and low-voltage power distribution products. The company takes its solutions on the road with the 53-foot long Solutions in Motion mobile showroom that appears at tradeshows, training seminars and other events across North America. Additional information about Mitsubishi Electric Automation is available at us.MitsubishiElectric.com/fa/en.
In addition to factory automation, Mitsubishi Electric US group companies' principal businesses include semiconductor devices, automotive electrical components, elevators and escalators, heating and cooling products, electric utility products, and large-scale video displays for stadiums and arenas. Mitsubishi Electric US group companies have roughly 31 locations throughout North America with approximately 4,000 employees.
Published by Mitsubishi Electric Automation, Inc. on Dec 06, 2017