New bearing from igus assists in quick, easy liner replacement
drylin W Exchange allows for liner swap without dismantling system
---
A new bearing from igus, drylin W Exchange, allows for liner replacement on the drylin W linear system without dismantling the system.
igus has introduced a new bearing, drylin W Exchange, for its drylin W linear system in which the liner can be replaced directly on the rail without dismantling the system.
By using a practical assembly tool, users can push the old liner out of the housing, clip the new one on to the shaft and push it into the housing for a flush fit. The quick and easy swap of liners will save engineers time and money while maximizing machine up-time.
"When changing the liner on the linear glides guide rail, for example where extremely abrasive sand or glass dust is present, the entire linear slide has to be pushed off the rail,'' said Robert Dumayne, director at igus. "For linear axes or multi-axis gantries with a toothed belt drive, this requires a high assembly effort and long machine downtime."
An easy change directly on the linear rail
The new bearing housing for the drylin W linear system ensures easy changing of the liner directly on the linear rail. The side cover of the bearing housing on the linear slide can be removed easily with a screwdriver. The liner is pushed out of the carriage and removed. The replacement liner, which is made of highly wear-resistant and abrasion-resistant iglidur J200 tribopolymer material, is clipped on to the rail and inserted precisely into the slide with the assembly tool. The change is completed by putting the side cap back on the bearing housing. The assembly tool is supplied free of charge, and it can be 3D printed.
The practical benefits of the drylin W Exchange is that the rail cannot be damaged, and replacement takes place directly on the system. A pin in the middle of the side cover secures the liner on the carriage. It can also be replaced using a screwdriver. In this instance, igus provides special recesses on the new liner and in the carriage.
The new Exchange bearing housing can be retrofitted to all existing drylin W systems of size 10 with a shaft, including guides, linear axes and linear robots. Additional sizes are currently being planned.
About igus®
igus® develops industry-leading energy chain® cable carriers, chainflex® continuous-flex cables, drylin® linear bearings and linear guides, iglide® plastic bushings, and igubal® spherical bearings. These seemingly unrelated products are linked together through a belief in making functionally advanced, yet affordable plastic components and assemblies. With plastic bearing experience since 1964, cable carrier experience since 1971 and continuous-flex cables since 1989, igus provides the right solution from over 100,000 products available from stock. No minimum order required. For more information, contact igus at 1-800-521-2747 or visit www.igus.com.
For more information contact igus® Inc.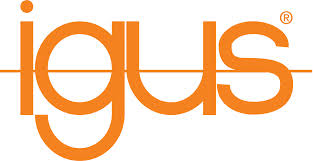 For more information send an inquiry directly to igus® Inc.