Metal Impact LLC
Company Profile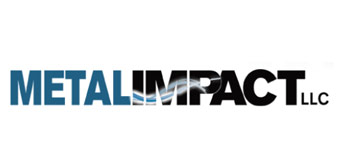 Metal Impact has been recognized by its customers as a premier aluminum impact extruder for over 50 years.

We have built our reputation as an industry leader in the highly, technically difficult to manufacture niche.

We have a strong market presence in all of the major industries we serve and offer impact extrusions, as well as, complete machining capabilities based on your specific order.
Metal Impact LLC
T: 847-718-9300
Tech. Dpmt.: 224-265-8990
F: 847-718-9360
Address
1501 Oakton St.
Elk Grove Village, IL
60007
United States
View map
Metal Impact LLC
T: 847-718-9300
Tech. Dpmt.: 224-265-8990
F: 847-718-9360
Address
1501 Oakton St.
Elk Grove Village, IL
60007
United States
View map