High-Efficiency Wireless Battery
STMicroelectronics Reveals High-Efficiency Wireless Battery-Charging Chipset for Smaller, Simpler, Sealed Wearables
---
A miniaturized wireless battery-charging chipset from STMicroelectronics saves space, simplifies enclosure design and sealing, and accelerates time to market for ultra-compact sports wearables, wellness monitors, medical sensors, and remote controllers.

The combination of ST's STWBC-WA charging-transmitter controller and STWLC04 wireless battery-charger receiver enables power transfers up to 1W with smaller coils than any other chipsets in the market: just 11mm diameter coils on the receive side and 20mm for the transmitter allow tinier, slimmer form factors. Power-transfer capability can be increased to 3W by using larger coils and a full-bridge circuit on the transmitter side. Eliminating any need for a conventional charging connector simplifies enclosure design and eases sealing to prevent contamination by dirt or moisture.
The fully-featured chipset supports wireless-charging for Li-ion or Li-polymer battery chemistries and includes safety mechanisms such as Foreign-Object Detection (FOD), active transmitter-presence detection, and receiver thermal protection. The transmitter chip has integrate...
The fully-featured chipset supports wireless-charging for Li-ion or Li-polymer battery chemistries and includes safety mechanisms such as Foreign-Object Detection (FOD), active transmitter-presence detection, and receiver thermal protection. The transmitter chip has integrated drivers, native support for half-bridge and full-bridge topologies, and comes with an easily configurable firmware option for a quick turnkey solution or customized applications. The receiver supports direct battery charging, which allows smaller circuit-board size, and features a 32-bit microcontroller core, an efficient buck converter with synchronous rectification, and integrated drivers.

Engineers can jumpstart their wireless-charging projects with ST's plug-and-play STEVAL-ISB038V1 evaluation kit. The kit includes transmitter and receiver boards[1], as well as a Graphical User interface (GUI) that enables engineers to monitor system behavior and fine-tune parameters. User manuals, in addition to Gerber and Bill of Materials files, are included.

The STWBC-WA transmitter controller is packaged as a VFQFPN32 and priced at $2.70 for orders of 1000 units. The STWLC04 receiver is $1.30, in a 77-bump 3.12mm x 4.73mm flip-chip package. The STEVAL-ISB038V1 evaluation kit can be purchased from distributors for $112.

For further information please visit www.st.com/wbc

[1] Also available individually
Published by STMicroelectronics on Oct 04, 2016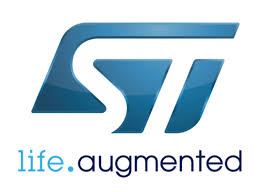 T: 972-466-6000
Tech. Dpmt.: +41 22 929 29 29

Address
750 Canyon Dr
Suite 300
Coppell, TX
75019
United States
View map
T: 972-466-6000
Tech. Dpmt.: +41 22 929 29 29

Address
750 Canyon Dr
Suite 300
Coppell, TX
75019
United States
View map