Heilind Electronics Partners with Wilcoxon Sensing Technologies to Expand Sensor Offering
In a recent distribution agreement, Heilind partnered with global market leader Wilcoxon Sensing Technologies to add vibration sensing products and systems to its growing inventory of sensor solutions
---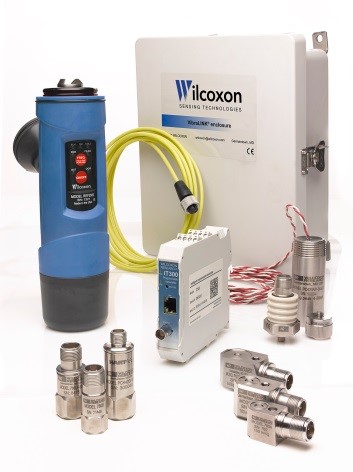 Heilind Electronics, a leading distributor of electronic components, has added Wilcoxon Sensing Technologies, a leading innovator and manufacturer of vibration sensing products and systems, to its growing portfolio of sensor manufacturers. With over 50 years of innovation and experience, Wilcoxon Sensing Technologies offers world-class vibration monitoring products to meet the needs of industrial and test & measurement markets. These products are essential in keeping critical machines running and plants operational.
As an authorized distributor of Wilcoxon Sensing Technologies products, Heilind now provides sensors that measure both underwater sound and vibration on rotating machinery. Additionally, the company's expanded portfolio includes a variety of sensor technologies for vibration monitoring; these include accelerometers, HART vibration sensors, 4-20 mA sensors, transmitters, cable assemblies, accessories and instrumentation products.
This comprehensive range of solutions covers a broad range of markets, including automotive, aerospace, industrial/machine condition monitoring & protection and marine/underwater.
"Heilind continues to expand our Amphenol sensor offering with Wilcoxon Sensing Technologies. This new addition presents more options for our customers -- especially when it comes to the very challenging mission-critical applications of shock and vibration," said Glen MacGibbon, Vice President of Business Development - Sensors, Heilind Electronics. "Not only is Wilcoxon recognized as the global market leader for industrial vibration sensing and systems, but they also have a suite of products targeted for hazardous environments; this further increases our customers' opportunities for deployment. We were thrilled that Wilcoxon selected Heilind as a new channel partner to help them better service and expand their global reach."
Visit Heilind's website for more information about Wilcoxon Sensing Technologies.
About Heilind Electronics
Heilind Electronics, Inc. (www.heilind.com) is one of the world's leading distributors of connectors, relays, sensors, switches, thermal management and circuit protection products, terminal blocks, wire and cable, wiring accessories and insulation and identification products. Founded in 1974, Heilind has locations throughout the U.S., Canada, Mexico, Brazil, Germany, Singapore, Hong Kong and China. Follow Heilind on Facebook at facebook.com/Heilind and on Twitter at twitter.com/Heilind.
About Wilcoxon Sensing Technologies
For over 50 years, Wilcoxon Sensing Technologies, a subsidiary of Amphenol, has been an industry leader, developing and producing vibration monitoring solutions trusted by reliability and maintenance engineers around the world. Wilcoxon accelerometers, 4-20 mA sensors, transmitters and instrumentation provide accurate and reliable vibration measurements for a wide range of markets and demanding applications.
Published by Heilind Electronics on Jun 27, 2018
T: 800/400-7041
F: 978/658-0278
Address
58 Jonspin Rd
Wilmington, MA
01887
United States
View map
T: 800/400-7041
F: 978/658-0278
Address
58 Jonspin Rd
Wilmington, MA
01887
United States
View map