Heilind Electronics Now Stocking Amphenol Advanced Sensors' IP68 Temperature Sensors
Amphenol Advanced Sensors' NTC thermistors feature an overmolded IP68-level waterproof design for harsh environment conditions.
---
Heilind Electronics, a leading global distributor of electronic components and authorized distributor for Amphenol Advanced Sensors, has expanded its selection of sensor solutions with the company's IP68-rated temperature sensors.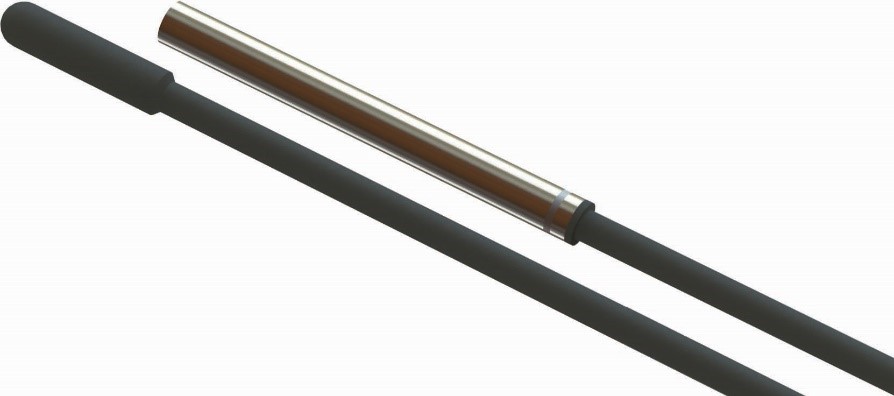 The newly added sensors include Types JI and JIC NTC thermistors. Both types consist of a sensor tip and flexible circular extension cable molded together as one vulcanized unit; Type JIC is housed in stainless steel. The sensors are manufactured for maximum durability: The tips and insulation material of the outer cables are made from thermoplastic elastomer rubber.
Available in wire lengths of 300 mm to 5000 mm, the IP68-rated temperature sensors are also RoHS-compliant and halogen-free. This enables them to withstand freeze/thaw cycling and makes them ideal for outdoor and indoor environmental monitoring, HVAC system control, refrigeration, heat pumps, water heaters and other appliance applications.
Visit Heilind's website for more information about Amphenol Advanced Sensors' IP68 Temperature Sensors.
About Heilind Electronics
Heilind Electronics, Inc. (www.heilind.com) is one of the world's leading distributors of connectors, relays, sensors, switches, thermal management and circuit protection products, terminal blocks, wire and cable, wiring accessories and insulation and identification products. Founded in 1974, Heilind has locations throughout the U.S., Canada, Mexico, Brazil, Germany, Singapore, Hong Kong and China. Follow Heilind on Facebook at facebook.com/Heilind and on Twitter at twitter.com/Heilind.
Published by Heilind Electronics on May 07, 2018
T: 800/400-7041
F: 978/658-0278
Address
58 Jonspin Rd
Wilmington, MA
01887
United States
View map
T: 800/400-7041
F: 978/658-0278
Address
58 Jonspin Rd
Wilmington, MA
01887
United States
View map