FS Precision Tech Co.
Company Profile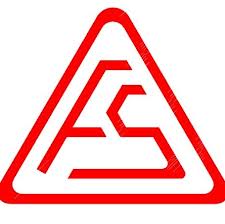 FS Precision manufactures precision investment castings for automotive, aerospace, and commercial applications. Our facilities produce titanium, zirconium, stainless steel, and cobalt, alloy investment castings from our facilities in North America and Asia. Our castings range from as little as an ounce to one hundred pounds –for applications as diverse as commercial hand tools to aircraft weapons components.
FS Precision Tech Co.
T: 424-241-FSPT
Tech. Dpmt.: 310-638-0595
F: 310-631-1664
Address
3025 E. Victoria St.
Rancho Dominguez, CA
90221
United States
View map
FS Precision Tech Co.
T: 424-241-FSPT
Tech. Dpmt.: 310-638-0595
F: 310-631-1664
Address
3025 E. Victoria St.
Rancho Dominguez, CA
90221
United States
View map