Expansion of M12 Connector Portfolio with New Push-Pull Locking Options and Hybrid One-Cable Solutions
Recent additions to binder USA's M12 portfolio offer new combinations of features – pin count, termination style, locking system, housing materials, and shielding. The company is also developing new M12-threaded products with outer push-pull locking. The variety of options allows users to optimize their solution for specific applications, including factory and process automation, industrial metrology and controls, and autonomous robots and cobots.
---
binder also introduced its own single-cable hybrid solution, which combines 7 signal contacts with 2 power contacts to allow power and signal supply in a single connector. For power supply, rated currents of 12 A and voltages up to 63 V are available. For signal transmission, rated currents of 0....
binder also introduced its own single-cable hybrid solution, which combines 7 signal contacts with 2 power contacts to allow power and signal supply in a single connector. For power supply, rated currents of 12 A and voltages up to 63 V are available. For signal transmission, rated currents of 0.5 A and up to 12 V are offered. 

M12 portfolio highlights:
Pin count: 3, 4, 5, 8, and 12
Locking system: screw
Termination: crimp, screw, clamp, IDT
Protection degree: IP67 to IP68/IP69K
Meets DIN EN IEC 61076-2-010 standard
Various codings
Straight, angled and products molded on both sides available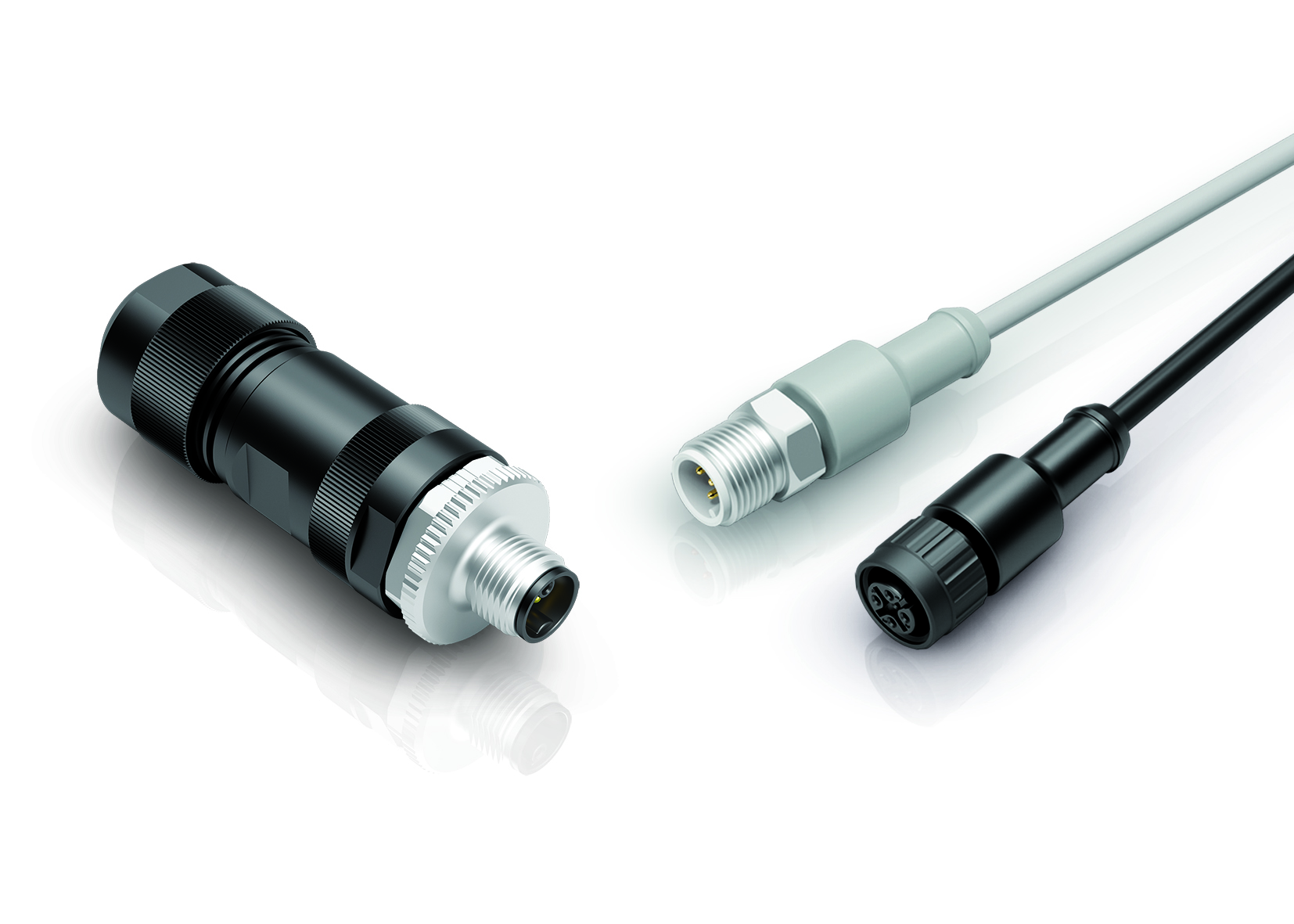 Published by Binder USA on Feb 01, 2023