Endress+Hauser introduces the Memosens CCS50D chlorine dioxide sensor
Endress+Hauser is developing a new platform for disinfection sensors. The new Memosens CCS50D chlorine dioxide sensor supports safe and effective disinfection for clean drinking water, pathogen-free cooling water and high-quality process water
---

Systematic disinfection is an essential step in water treatment and legally required in many areas to protect people and systems from illness or damage. However, high doses of disinfectants such as chlorine and chlorine dioxide can be toxic, which means compliance with limit values for those disinfectants is also very important. The Memosens CCS50D chlorine dioxide sensor helps to achieve a safe and efficient disinfection by providing stable and fast measured values.
Safety by long-term stability
The chlorine dioxide sensor features a convex membrane made of dense, dirt-repellent material which prevents soiling and makes it extremely resistant to biofouling. Ultrasonic welding of the membrane to the sensor cap ensures its integrity, preventing dilution of the electrolyte. This guarantees long-term stable measurements and gives a plant manager the security that the disinfection process is running smoothly and the required results are achieved. High stability naturally also reduces maintenance.
Minimize water loss
Drinking water is a precious resource. That's why minimum water loss is an important factor in drinking water preparation. Memosens CCS50D is able to deliver reliable disinfection measurements at low flow rates. In combination with the Flowfit CCA151 assembly, for example, the required flow rate is as low as 1.3 gal/h (5 l/h), which means only a minimum amount of water is consumed in the bypass and the required disposal capacities are reduced.
Save on disinfection chemicals
Many skids in the food & beverage industry use chlorine dioxide for disinfection. These skids provide only small-volume samples for dosing control. Thanks to its special membrane design, Memosens CCS50D provides a fast response time and supports precise dosing of chlorine dioxide even in these skids, leading to safe disinfection and cost savings for chemicals.
Increase process uptime
The chlorine dioxide sensor is equipped with the proven Memosens technology by Endress+Hauser. Memosens allows for direct commissioning of new sensors without further calibration. During on-going operation, plant operators can pre-calibrate sensors in the lab, swap them into the process with plug & play, and thus continue measuring faster. Finally, contactless data transmission eliminates all measurement errors or even failures caused by humidity or corrosion.
Disinfection based on chlorine dioxide is becoming more relevant
Chlorine dioxide is more and more becoming a disinfectant of choice because its handling has become easier. Today, chlorine dioxide is available as a ready-to-use solution that does not require manual mixing or the application of chemical generators. Memosens CCS50D is the perfect sensor to support this trend. It helps plant managers comply with strict legal requirements on disinfection, whether it is in drinking water treatment, cooling systems, wash water for packed vegetables and salads, beverage production or desalination plants.
For more information visit www.us.endress.com/CCS50D.
About Endress+Hauser in the U.S.
Endress+Hauser is a global leader in measurement instrumentation, services and solutions for industrial process engineering. Endress+Hauser provides sensors, instruments, systems and services for level, flow, pressure and temperature measurement as well as analytics and data acquisition. We work closely with the chemical, petrochemical, food & beverage, oil & gas, water & wastewater, power & energy, life science, primaries & metal, renewable energies, pulp & paper and shipbuilding industries. Endress+Hauser supports its customers in optimizing their processes in terms of reliability, safety, economic efficiency and environmental impact. The Group employs 13,000 personnel worldwide and generated more than 2.2 billion dollars in 2017.
Published by Endress+Hauser on Jul 26, 2018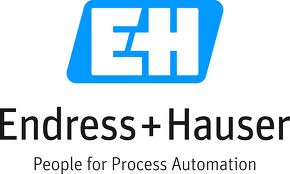 T: 317-530-1888
F: 317-535-8498
Address
2340 Endress Pl.
Greenwood, IN
46143-9772
United States
View map
T: 317-530-1888
F: 317-535-8498
Address
2340 Endress Pl.
Greenwood, IN
46143-9772
United States
View map