EDM Technologies Inc.
Company Profile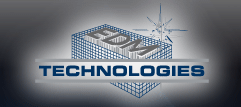 EDM Technologies was founded in 1988 by John Cater, Sr. and his son, John Cater, Jr. Originally started with one machine in a 1000-square-foot facility, EDM Technologies is now the largest EDM job shop in the Southeast with fourteen EDM machines.

EDM Technologies has achieved success by meeting the ultimate levels of quality and efficiency which our customers expect and deserve.
EDM Technologies Inc.
T 866-924-6602
770-924-8328
F: 770-924-7987
Address
325 Bell Park Dr.
Woodstock, GA
30188
United States
View map
EDM Technologies Inc.
T 866-924-6602
770-924-8328
F: 770-924-7987
Address
325 Bell Park Dr.
Woodstock, GA
30188
United States
View map