Compact Hydraulic/Pneumatic Position Sensors
Novotechnik U.S. introduces the TM1 Series of magnetostrictive linear hydraulic and pneumatic position sensors with compact housing.
---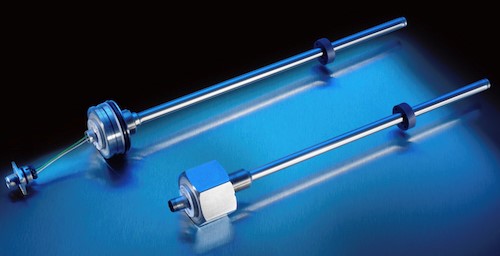 A magnetic ring-shaped marker is affixed to your application's moving cylinder and moves up and down the TM1 rod without contact.
TM1 Series stroke lengths are from 50 to 2,000 mm in 25 mm steps. Operating pressure is up to 5,076 psi (350 bar) with peaks to 6,526 psi (450 bar). Both plug-in and screw type flange models are available.
Other key specifications for TM1 include absolute linearity of ≤ 0.04% F.S. (min. 0.3 mm) and repeatability of ≤ ±0.1 mm. Output options include 4 to 20 mA current as well as voltage output of 0.25 to 4.75 V, 0.5 to 4.5 V or 0.1 to 10 V.
Ingress protection is to IP 69K, shock and vibration 100 g and 20 g respectively. Operating temperature range is to -40 to +105°C.
Contact Novotechnik U.S.: Phone: 508-485-2244 • E-mail: [email protected] •
Published by Novotechnik on Oct 16, 2019