CarTika Medical Inc.
Company Profile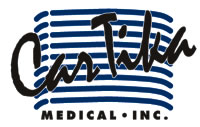 CarTika Medical Inc. is a full-service medical contract manufacturing company that specializes in design and development, prototypes, large-scale manufacturing, assembly, and final packages products. Custom manufactured medical products include all types of catheters, specialized stent and drug delivery systems, balloons, molded components, and more. The company is ISO 13485 and ISO 9001 certified.
CarTika Medical Inc.
T: 763-545-5188
F: 763-545-5277
Address
6550 Wedgwood Road N.
Suite 300
Maple Grove, MN
55311
United States
View map
CarTika Medical Inc.
T: 763-545-5188
F: 763-545-5277
Address
6550 Wedgwood Road N.
Suite 300
Maple Grove, MN
55311
United States
View map