Carlton Industries Corp.
Company Profile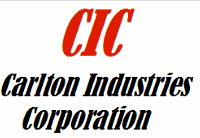 CIC, offers a wide variety of industries an uncommon resource for complete electronic manufacturing services. Carlton is exceptional in the industry for its ability to match fast turnaround with high reliability, capitalizing upon the experience with various Military, Aerospace and Medical customers. A dedicated workforce understands the need of technology based customers to get to market first, and has the experience to make it happen.
Carlton Industries Corp.
T: 203-288-5605
F: 203-288-9202
Address
25 Marne St.
Hamden, CT
06514
United States
View map
Carlton Industries Corp.
T: 203-288-5605
F: 203-288-9202
Address
25 Marne St.
Hamden, CT
06514
United States
View map