ASM Sensors, Inc.
Company Profile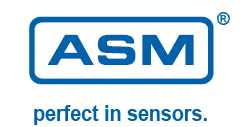 We develop, manufacture and market mechatronic Position Sensors for use in industrial applications. One of our other fields of business is the sale of sensor and measuring technology products from well-known partners. Thanks to our wealth of expertise, amassed over several decades, we have attained a leading role in the field of position measurement and have set industry standards.
ASM Sensors, Inc.
T: +49-(0)8123-986-0
F: +49-(0)8123-986-500
Address
Am Bleichbach 18-22
Moosinning
D-85452
Germany
View map
ASM Sensors, Inc.
T: +49-(0)8123-986-0
F: +49-(0)8123-986-500
Address
Am Bleichbach 18-22
Moosinning
D-85452
Germany
View map