American Machining Inc.
Company Profile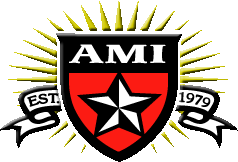 AMI is a world class manufacturer of quality stainless steel IBC containers and components serving a wide range of industries that need to safely handle dangerous and hazardous fluid materials. AMI also is a full service provider for critical repair, replacement, documentation, certification and cleaning services for IBC containers.
American Machining Inc.
T 877-629-0091
810-629-0091
F: 810-629-0046
Address
2232 Wiggins Road
Fenton, MI
48430
United States
View map
American Machining Inc.
T 877-629-0091
810-629-0091
F: 810-629-0046
Address
2232 Wiggins Road
Fenton, MI
48430
United States
View map