Noren Products, Inc.
Company Profile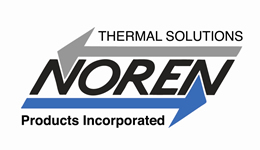 Noren Products Inc. has been a leader in the heat pipe industry for more than 40 years. The company's areas of thermal management expertise include design, 3-D modeling, thermal analysis, prototyping, special testing, special thermal enhancement fabrication, and on-site production and machining services.
For more information contact Noren Products, Inc.