HELUKABEL Opens 24th International Affiliate
---
HELUKABEL, one of the world's leading cable manufacturers, continues to grow its global footprint by opening up its 24th international affiliate. HELUKABEL Austria recently opened the doors of its sales office in St. Florian, approximately 9 mi. (15 km) south of Linz. This latest affiliate addition further supports HELUKBEL's strategy to provide its customers with global one-stop-shop capabilities for cable and wire.

Austria is home to numerous companies across a wide range of industrial segments, especially the automotive, automation, machine building, robotics and electronic industries. These advanced technology industries are well-suited for HELUKBEL's 33,000 product portfolio of high-quality, flexible and continuous flex cables.
With its close proximity to HELUKABEL's global headquarters in Germany, HELUKABEL Austria will receive product distribution and logistics support from the automated, state-of-the-art warehouse in Hemmingen, near Stuttgart. A permanent sales and distribution facility within Austria is expecte...
With its close proximity to HELUKABEL's global headquarters in Germany, HELUKABEL Austria will receive product distribution and logistics support from the automated, state-of-the-art warehouse in Hemmingen, near Stuttgart. A permanent sales and distribution facility within Austria is expected in a few years, as customer demand increases.

HELUKABEL Austria will be under the direction of Manfred Breurather, a 24-year veteran of the cable and wire industry.

HELUKABEL Austria GmbH contact information
Pummerinplatz 1
4490 Sankt Florian
Austria
Phone: +43 7224 90555 0
Fax: +43 7224 90555 49
E-Mail: office@helukabel.at

Published by HELUKABEL USA on 22 Sep 2014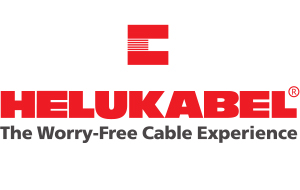 For more information send an inquiry directly to HELUKABEL USA